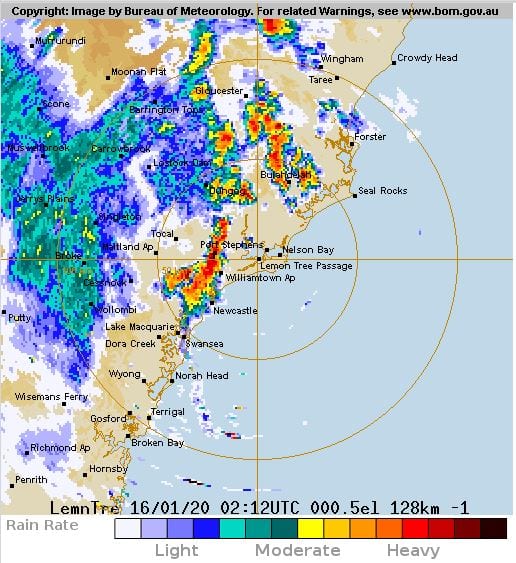 The Bureau of Meteorology has issued a severe thunderstorm warning this afternoon for most of the state, including people in the Hunter, Mid North Coast, Illawarra and and Northern Tablelands.
It's forcast some thunderstorms could produce intense rainfall and hailstones, potentially leading to dangerous or life-threatening flash flooding over the next several hours.
People should be aware that rainfall run-off in fire affected areas may be more rapid, and contain debris.
The SES is advising people to move cars away from trees, secure loose items around the house, and stay inside where possible.