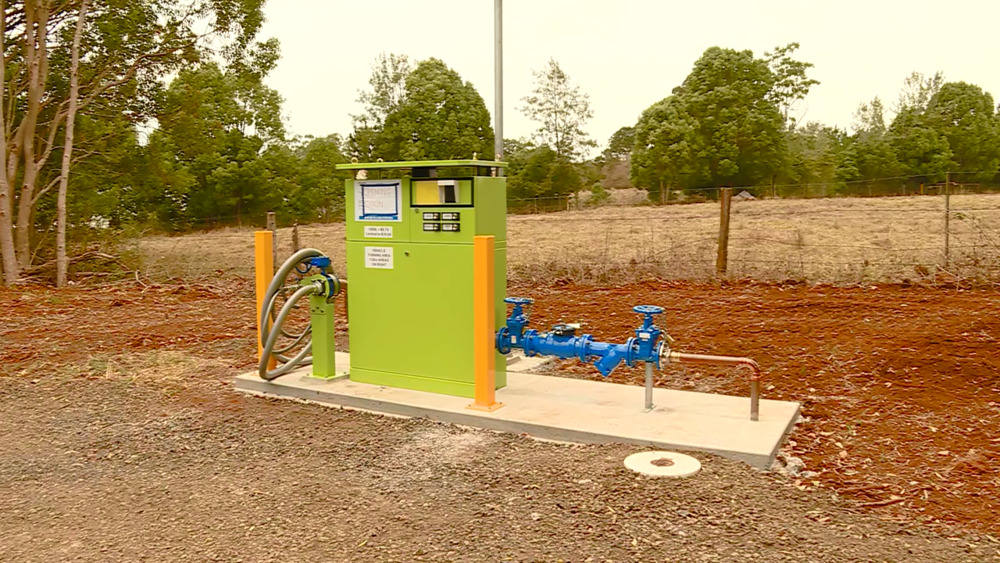 Rous County Council has installed a new public water filling station in Bangalow's Industrial Estate to support the overwhelming demand in the local area.
Many residents are on long waiting lists as water carters struggle to cater.
Priced at $5.75 per kilolitre, there will be a 3.5 kilolitre limit per transaction.
Opening tomorrow, customers can access the station using a credit card.