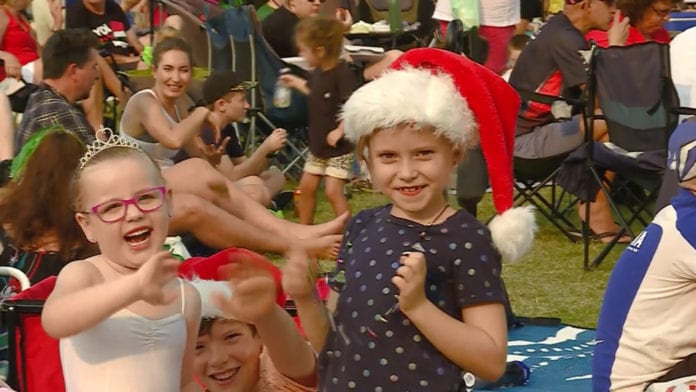 The Christmas spirit came alive at Lismore's annual Carols in the Heart.
Families gathered at Crozier oval overnight to sing classic tunes.
"The community's come together tonight to celebrate Christmas but it's all about community spirit, disasters as we know from the flood and now the bushfires brings people together so tonight's an opportunity for us to sing some songs share some smiles and share some good times and that's really important for our city."
Today's rainfall was the star on top of the tree for the community…led in a 'wish for rain' by musician Adam Harvey.
(AUDIO IN PARTS)