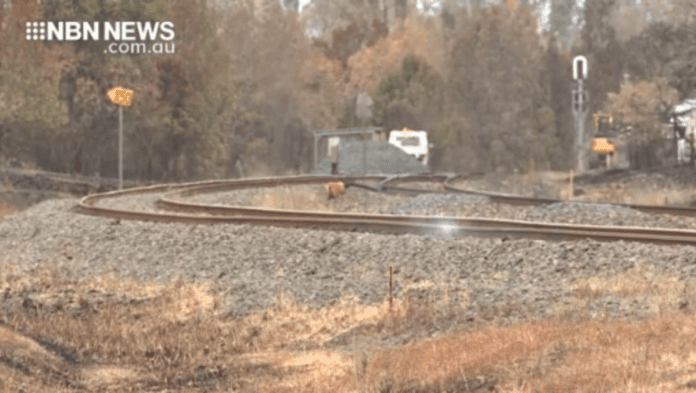 The rail line has reopened between Sydney and Brisbane, almost a week after the devastating fires at Rappville.
Six bridges were damaged in the firestorm and workers put in almost 4000 hours to see the north coast line reopen.
They replaced sleepers and parts of the track which were charred or warped by heat.
(VISION ONLY)