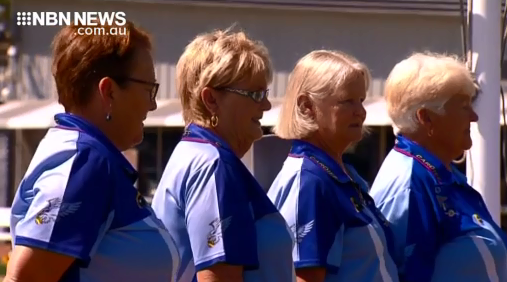 A long drought is over for Cardiff Women's Bowling Club, celebrating a grade four state pennant win, after their five-day streak on the far north coast.
The flag was unfurled by the team of eight; it's the club's first pennants win in 50 years.
"I think playing as a team, and we supported each other, I think that's what really gelled for us, and we got over the line."- Glenda Robins, Team Manager.
The ladies are now preparing for next week's Northhaven Riverside Tournament… before they move up to a higher grade.
(AUDIO IN PARTS)