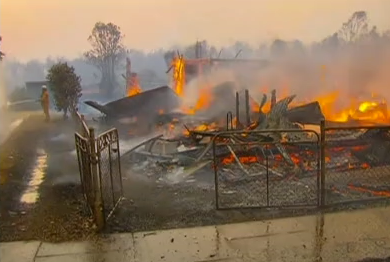 The Insurance Council of Australia has officially declared northern New South Wales bushfires 'catastrophic.'
The declaration applies for bushfire-affected communities around Rappville, Drake and Busbys Flat.
Residents are being urged to contact their insurance providers quickly, as their claims will be given priority.
Dozens of homes have been destroyed in the out-of-control blazes this week.