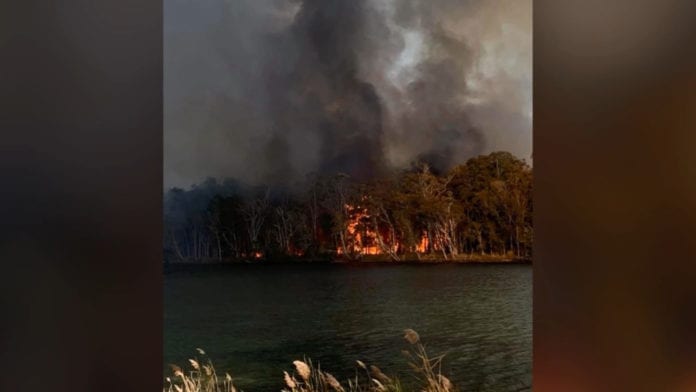 Firefighters are still working to contain a blaze burning in remote bushland near Forster Keys.
The Big Island fire began early yesterday morning and has already torn through more than 100 hectares.
Crews are relying on waterbombing aircraft to manage the blaze, as reaching the location is difficult.
Police officers are urging drivers to take care… smoke causing problems on The Lakes Way this afternoon.
No homes are currently under threat.
(VISION ONLY)