A jewellery studio and a book shop have gone up in flames on the state's north coast this morning.
Firefighters were called to the blaze at the historic Tyalgum Village on Coolman Street just after 4am.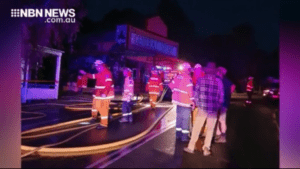 Three businesses were badly damaged, including Orpheum Bookshop, Osiris Jewellery and Paddington boutique.
Investigators are looking into whether an electrical fault may have caused the fire.