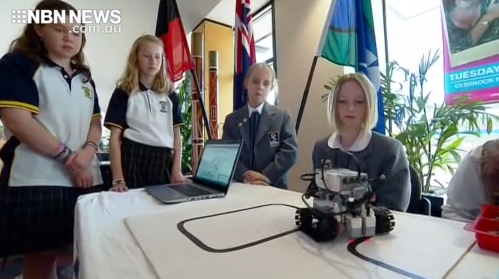 The work of students from Cessnock's Academy of STEM Excellence was front and centre at an Education Week showcase on Thursday.
Chemical reactions were among the displays, while art and science was bridged with the illusion of green-screen selfies.
There was even the magic of coding with a Harry Potter wand.
"It's really quite amazing to see a parent or a grandparent come in and say, 'oh gosh, I really want to go back to school!' This is amazing what some of the kids are doing," said the Academy's Head Teacher, Peggy Magovski.
The program aims to foster the Hunter's technology sector.
(AUDIO ONLY IN PARTS.)