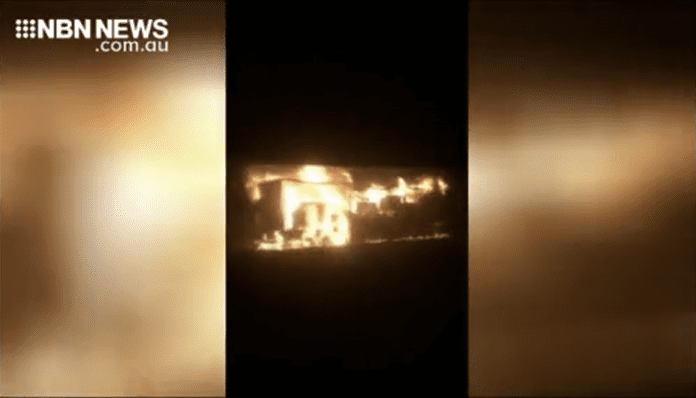 There was a lucky escape for the driver of a truck near Taree overnight, after fire took hold in the vehicle's trailer.
The Rural Fire Service was called to Moorland just after midnight, with passing motorists capturing the flames as they took hold.
Southbound lanes of the Pacific Highway were closed for a number of hours, as crews worked to salvage the charred wreck.
Video via Tiana Young