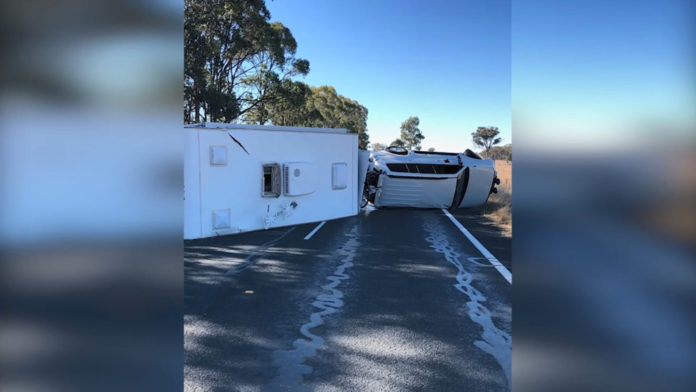 A car towing a caravan has crashed while driving along the New England Highway this afternoon.
Emergency services were called to the accident near Uralla just before 2 o'clock, to find both vehicles on their side.
Traffic was delayed while the wreckage was cleared – all lanes have since reopened.
(VISION ONLY)