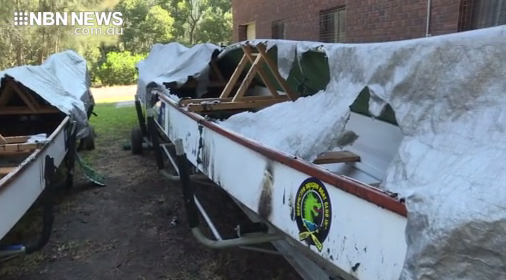 Volunteers have been left to clean up the mess, after a suspected arson attack on dragon boats at a Saratoga sailing club.
The fire engulfed protective covers, causing around $1,000 worth of damage.
Members are hopeful they can still get out on the water this Saturday, when they're supposed to be hosting Hunter clubs for a training exercise.
The incident has been reported to police.