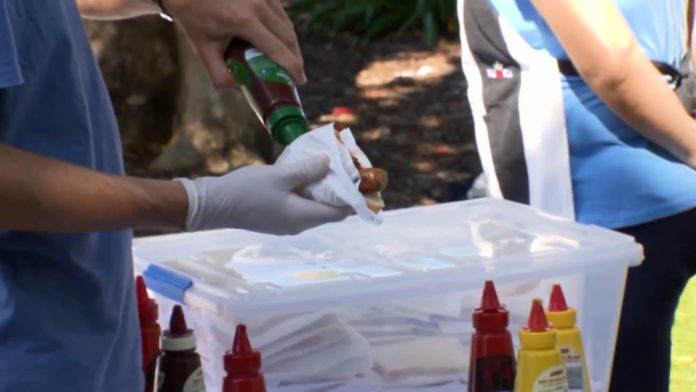 While the focus now turns to counting votes earlier in the day many were more interested in the options outside the polling booth.
BBQs and Cake stalls the main feature for some in the Richmond electorate.
"The sausage sandwich is the only reason why I came to vote." "Aren't they the best?" "They sure are!" "And there's no waiting line" "You don't get to be my size by just looking at food."
"I voted on Tuesday, I came down just for the sausage sizzle."
Meanwhile it was all business for Labor's Justine Elliot, looking to secure her sixth term as the local member.
"It's always great to see the result and fingers crossed for a Labor Government so we can get some real change in the country."
(AUDIO IN PARTS)