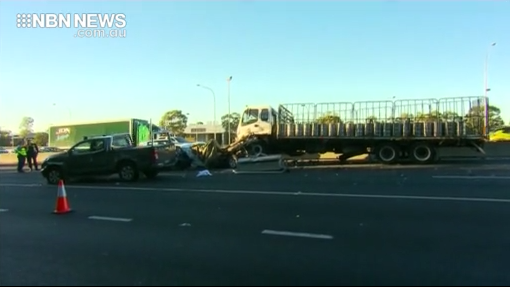 Crash investigators are searching for a driver who left the scene before speaking with police following a fatal crash on Sydney's M4 this morning.
A 36-year-old Irish tradesman on his way to work died at the scene when his city-bound ute was struck by a truck carrying beer kegs, about 5.50am at the Church Street off-ramp at Mays Hill.
Police now believe 11 vehicles were involved in the crash, with five people taken to hospital for treatment to various injuries.
However only 10 vehicles stopped.
Police do not believe the driver who left caused the crash but could have vital information into the circumstances surrounding what happened.
Drones were also deployed to ensure investigators got the information they needed before the motorway was reopened around 11am.