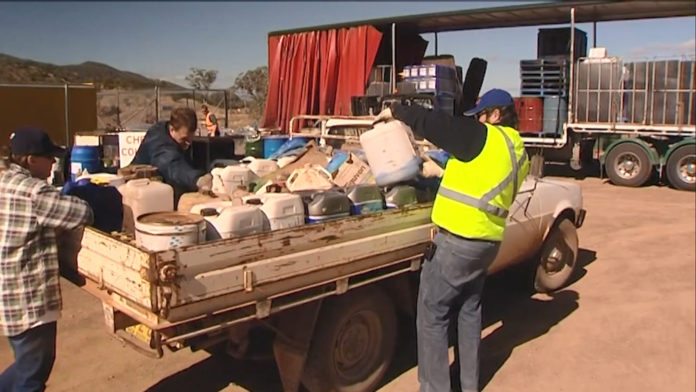 Residents affected by February's disaster bushfires in Tingha will soon be able to access a chemical drop-off service.
Armidale Mayor Simon Murray says hazardous chemicals and containers, including those without labels, can be delivered to the town's station during the drop-off day on May 1.
The service aims to provide a safe and convenient disposal process for damaged property and debris.
For more information, visit the New South Wales Disaster Recovery Facebook page.
(VISION ONLY)