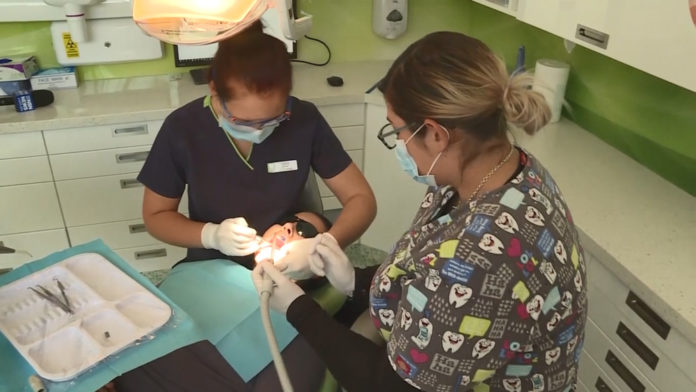 Hunter New England Health has responded to reports that dozens of people in the north-west are waiting for dental check-ups and treatments.
The Clinical Director for Oral Health says with appointments in high demand, dentists are prioritising patients with severe pain or chronic conditions.
"We receive about 4,500 requests for care every month, to try and get some sort of dental treatment. So, when you've got say, 10,000 people waiting… We have a priority system, where the more urgent cases are seen first, and those that require routine, less urgent care, there are some ways that apply."
Dr Chor says the health district is working hard to reduce waiting times.
"People forget that sometimes your oral health, or dental decay, or gum disease, are preventable diseases. So, with good, daily oral hygiene and good eating habits, we can actually prevent a lot of the problems that we see."
(AUDIO IN PARTS)