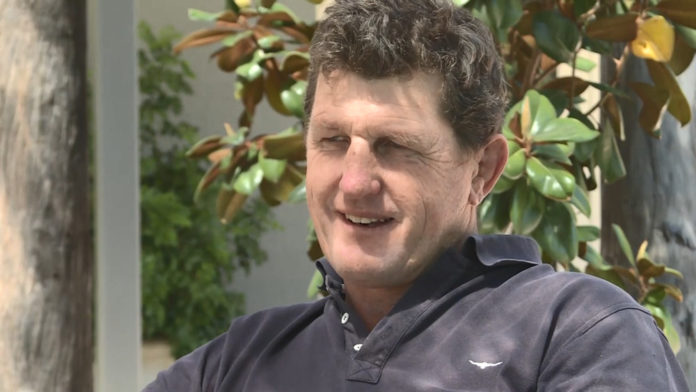 Wallaby Hall of Fame inductee Tim Gavin has been elected president of Rugby Australia.
Gavin steps up from his position as vice president, to replace outgoing president Tony Shaw.
After playing 47 games for the Wallabies – Gavin retired to the Liverpool Plains, where he became heavily involved with the Gunnedah Red Devils.
He was inducted into the Hall of Fame last October, alongside former teammate Phil Kearns.
PLEASE NOTE: AUDIO UNAVAILABLE.