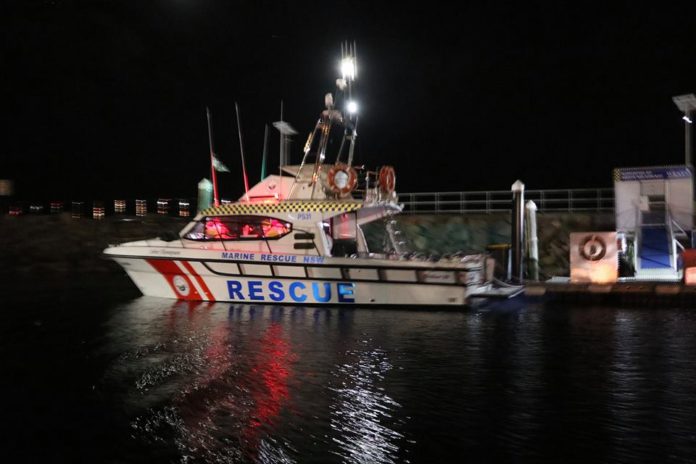 A rescue helicopter, the Water Police and Port Stephens Marine Rescue retrieved three men after their boat sank off Shark Island in Port Stephens overnight.
Around 8pm, a 12-metre yacht started taking on water after it struck a bombora.
Three men on board, aged 70, 63 and 62 put on lifejackets and abandoned the vessel after activating their beacon.
They spent the next 40 minutes battling treacherous waters, before making it to land on Shark Island.
All seafarers were taken by air to Williamtown RAAF base, suffering minor injuries.