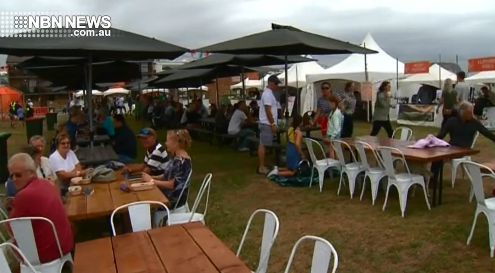 A new food, wine and beer festival was launched in Newcastle on Saturday, bringing hundreds to Merewether to taste some of the best local produce.
15 vendors set up stalls at Jefferson Park for the first Hunter-based wine festival in almost a decade.
"We're actually here on invitation of Surfest, who really wanted to heighten visitor experience during this finals weekend, so we went to the Hunter Valley, and brought them to town." – Louise Maher, Barrelled Festival Organiser.
The festivities will continue tomorrow.