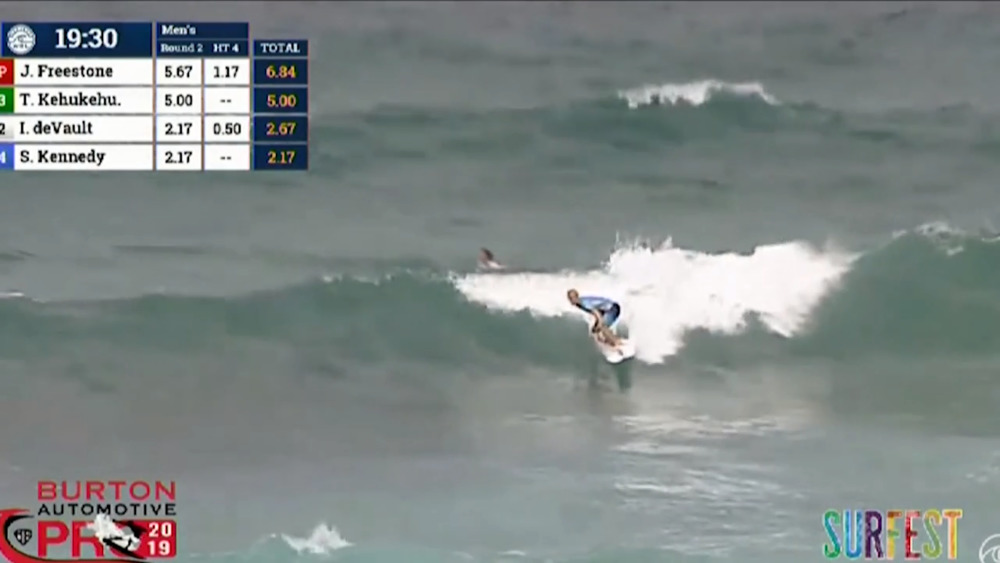 North Coast boardriders didn't fare so well – all have been knocked out of contention.
Lennox Head's Stu Kennedy narrowly scraped into Round 3, but couldn't match up to fellow Aussie Jack Robinson who won the heat with a 16.30.
Byron Bay's (KYE-US) Kyuss King struggled to recreate his success from round 1, bowing out with a dismal score of 1.3.
Soli Bailey was also bundled out in round 2.
(VISION ONLY)