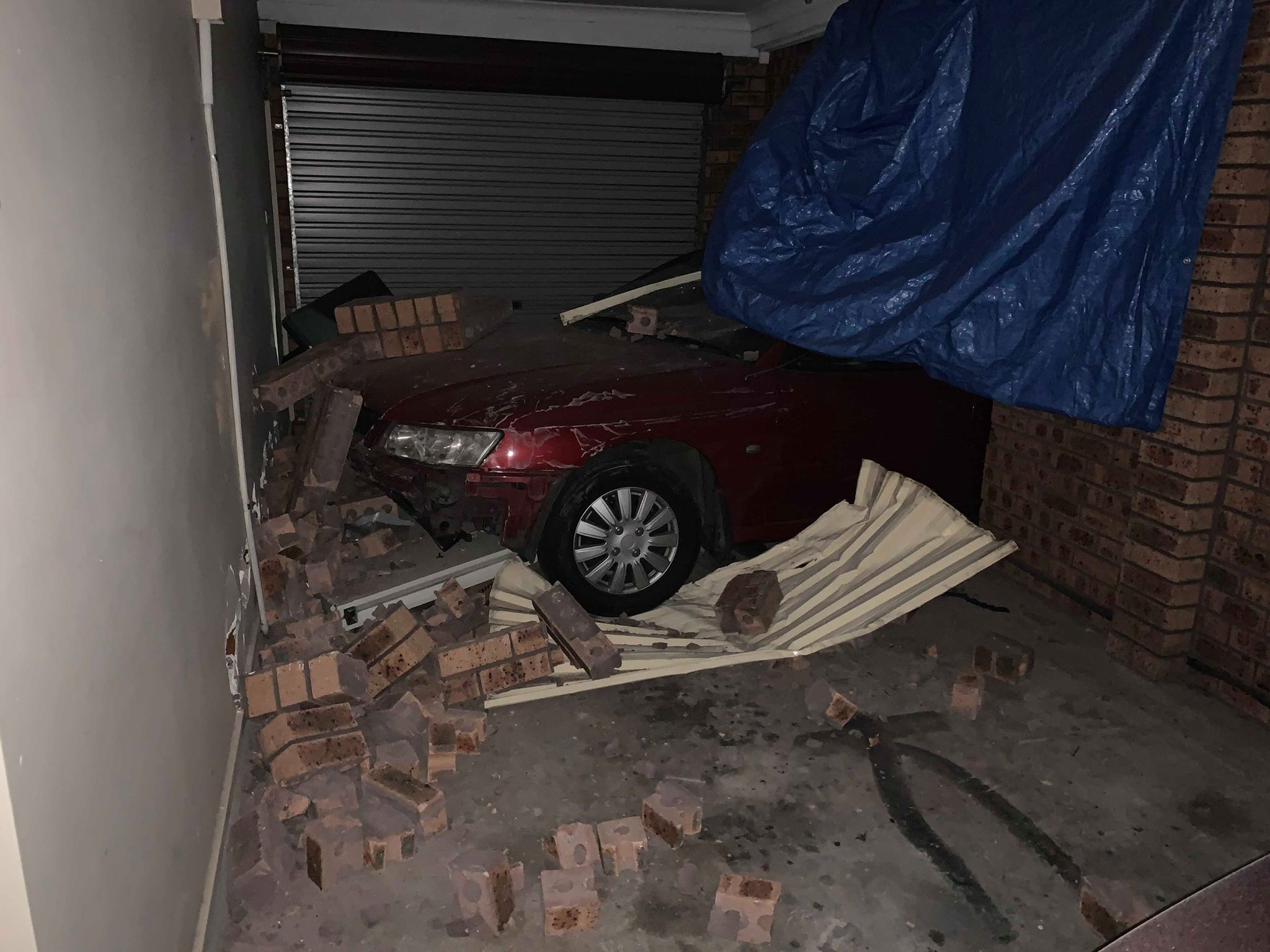 A Killarney Vale house has been badly damaged, after a P-Plater lost control of a car and crashed into the garage shortly before 9 o'clock last night.
Thankfully, nobody was home at the time.
Residents told NBN News if they had been at home, the car would have pushed their own vehicle through their lounge room wall.
The driver returned a negative blood alcohol reading.
(VISION ONLY)