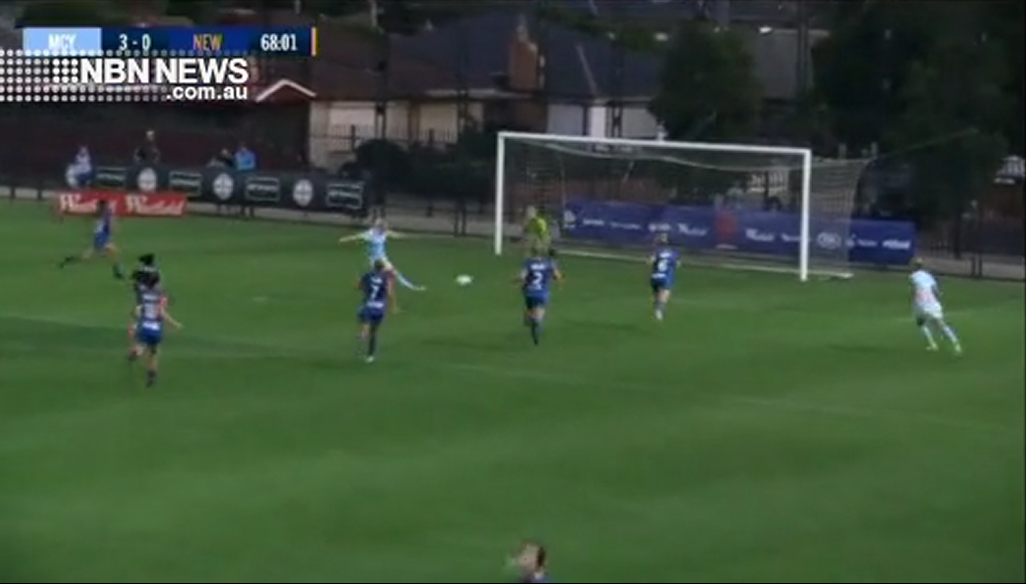 The Jets are clinging to the slimmest of finals hopes in the W-League, after a four-nil loss to Melbourne City.
The home side opened the scoring when Tameka Butt was taken down.
City made it two-nil shortly after, thanks to a Steph Catley header.
Arin Wright thought she'd pegged one back for the Jets, only to be ruled offside.
The hosts then sealed the win with two second half goals.
Newcastle is now six points outside the top four with two rounds to go.
(AUDIO IN PARTS)