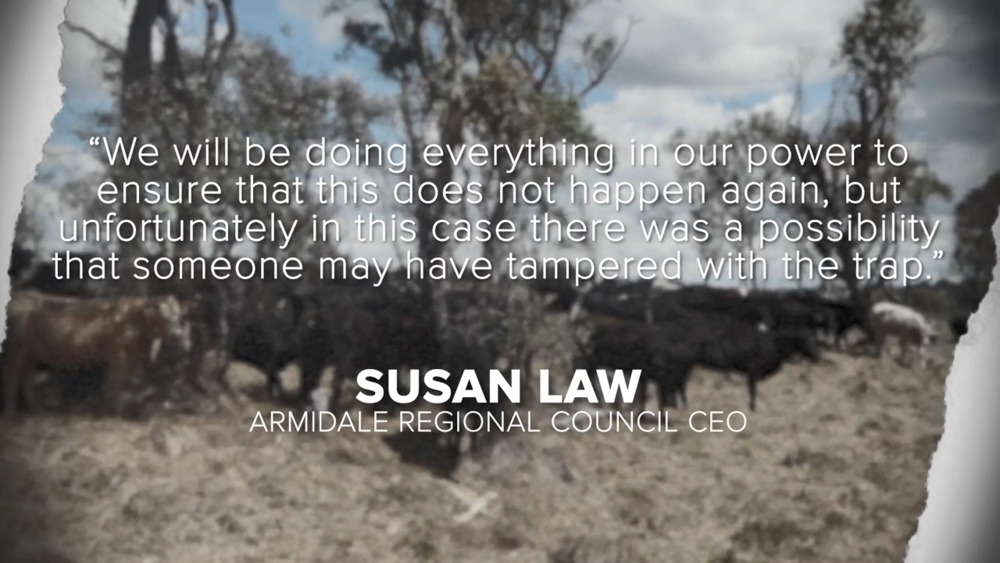 The RSPCA is investigating the deaths of 13 head of cattle on Council-owned land near Armidale.
Council was informed of a deceased steer on the property on January 6.
Others were found in poor condition, some needing to be put down.
Council workers discovered the tap to the animals' trough had been switched off.
They had last inspected the herd a week earlier.
Armidale Regional Council's CEO says council has been managing sites like these for many years without incident..
And it will do everything in its power to ensure this doesn't happen again – although they are investigating whether the tap was tampered with.
It's not known who owns the animals.
NOTE: VISION ONLY