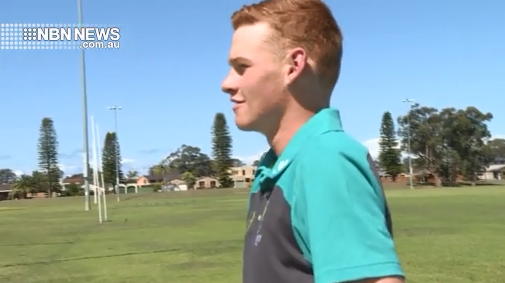 Camden Haven's Connor Cook is about to embark on his first overseas trip this Saturday, to play in the Australian under 16 cricket team.
Cook will play five one-day internationals and one T20 game against Pakistan, during the international youth series in Dubai.
The 15-year-old was chosen for the team in March last year, after impressing selectors at the national titles in Maroochydoore.
(VISION ONLY – NO SOUND)