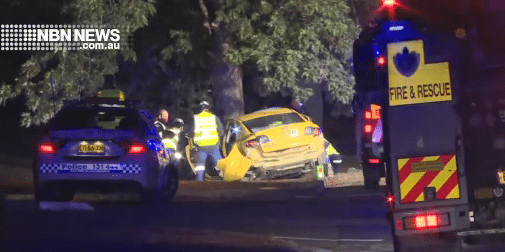 A Tamworth girl is lucky to be alive after driving into the path of a truck on the New England Highway.
The 19-year-old P-plater was turning off Woodside Drive when the yellow Mazda she was driving collided with the truck travelling north.
The collision pushing her vehicle into a tree, leaving the teenager trapped inside for an hour.
She was taken to hospital, where she remains in a serious but stable condition.
The 50 year-old truck driver wasn't injured.
The highway was closed in both directions until 6:30 this morning.
(NOTE: No audio)