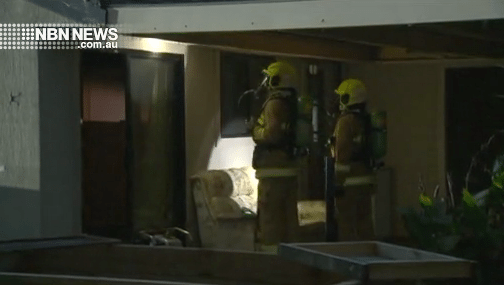 A 35-year-old man was lucky to escape alive last night as a rapid fire broke out in his kitchen while he was sleeping.
Neighbours raised the alarm, but couldn't wake the resident.
"We started banging on the walls, windows you name it, so we ended up braking the window to get inside and by this stage he was replying to us so he came to the back of the house but we couldn't get him out of the window."
Police rescued the man while fire fighters worked to bring the blaze under control.
Fire and Rescue say there were no working smoke detectors fitted in the house.
(AUDIO IN PARTS)