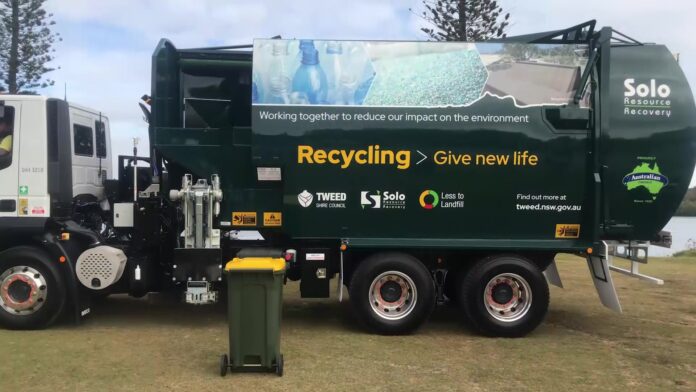 Tweed Shire Council today unveiled its new look garbage trucks, in a landmark deal with a local Tweed company worth $71-million.
In partnership with Solo Resource Recovery, four new designs for collection trucks will be on display, promoting the "less to landfill" message.
The waste collection and recycling contract begins tomorrow.
(NO AUDIO)