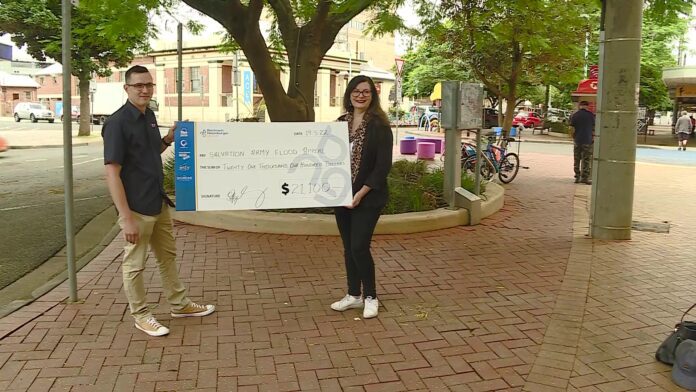 The Coffs Harbour community, along with two major shopping centres have raised over $21,000 for the Salvation Army Flood Appeal.
Bachrach Naumburger Group, today handing Northern Rivers Salvation Army a gigantic cheque on behalf of the community and owners of Park Beach Home Base and Park Beach Plaza.
The Lismore store in the town's CBD was wiped out by the floods and is hoping to open in the coming weeks.