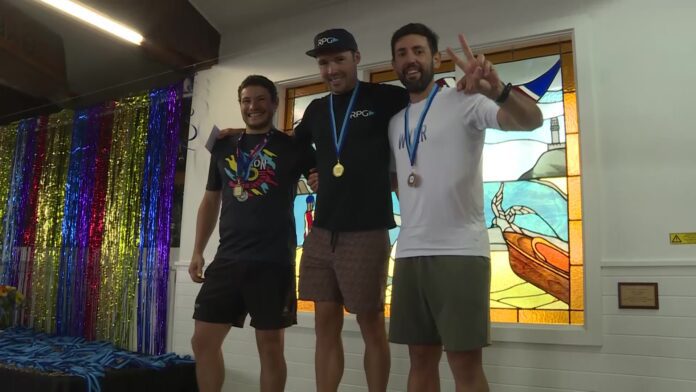 More than 600 athletes raced in the Byron Bay Olympic, Sprint Triathlon and Aquathon this morning.
Event Organiser Nicola Farquhar said the weather, holding out for the event after a few last minute changes to the course.
"Bit of an interesting lead into this one as of Thusday we weren't siure if we were going to have a swim but this morning it hasn't rained, the water has been beautiful, it was a tough swim I think this morning but it's just great to be back in Byron again," said Farquhar.
Lennox Head Ironman World Champion, Tim Reed, came out on top in the Spring Distance – finishing in under an hour.
"I don't know if I'll ever fully retire it's just fun for me to stay fit and go around and obviously being a local race it's just so easy," said Reed.
Meanwhile, winners of The Sprint and Aquathon were also crowned State Champions.
(AUDIO IN PARTS)