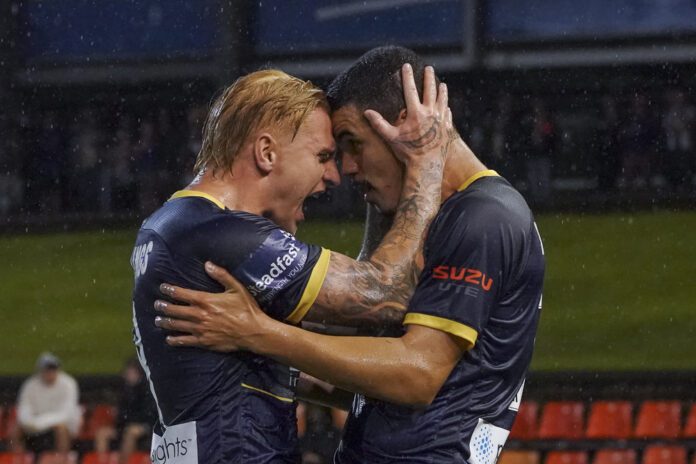 The F3 derby between foes Jets and Mariners lived up to the hype and
will cement the game in folklore. Red Cards to Daniel Penha and the
goalkeeper coach, was only the tip of the iceberg in a match that had it
all.
The Mariners came out firing smashing in 3 goals before the break.
Whatever coach Arthur Papas said at half-time inspired the team to lift a couple of gears adding the number 2 to the Jets score sheet courtesy of Lucas Mauragis and a Mariners own goal.
It was looking like the comeback for the ages when Savvas Siatravanis
headed an equaliser sending the crowd into a frenzy. The joy was
short-lived when the goal was disallowed. The final score was 4-2 to the Mariners.