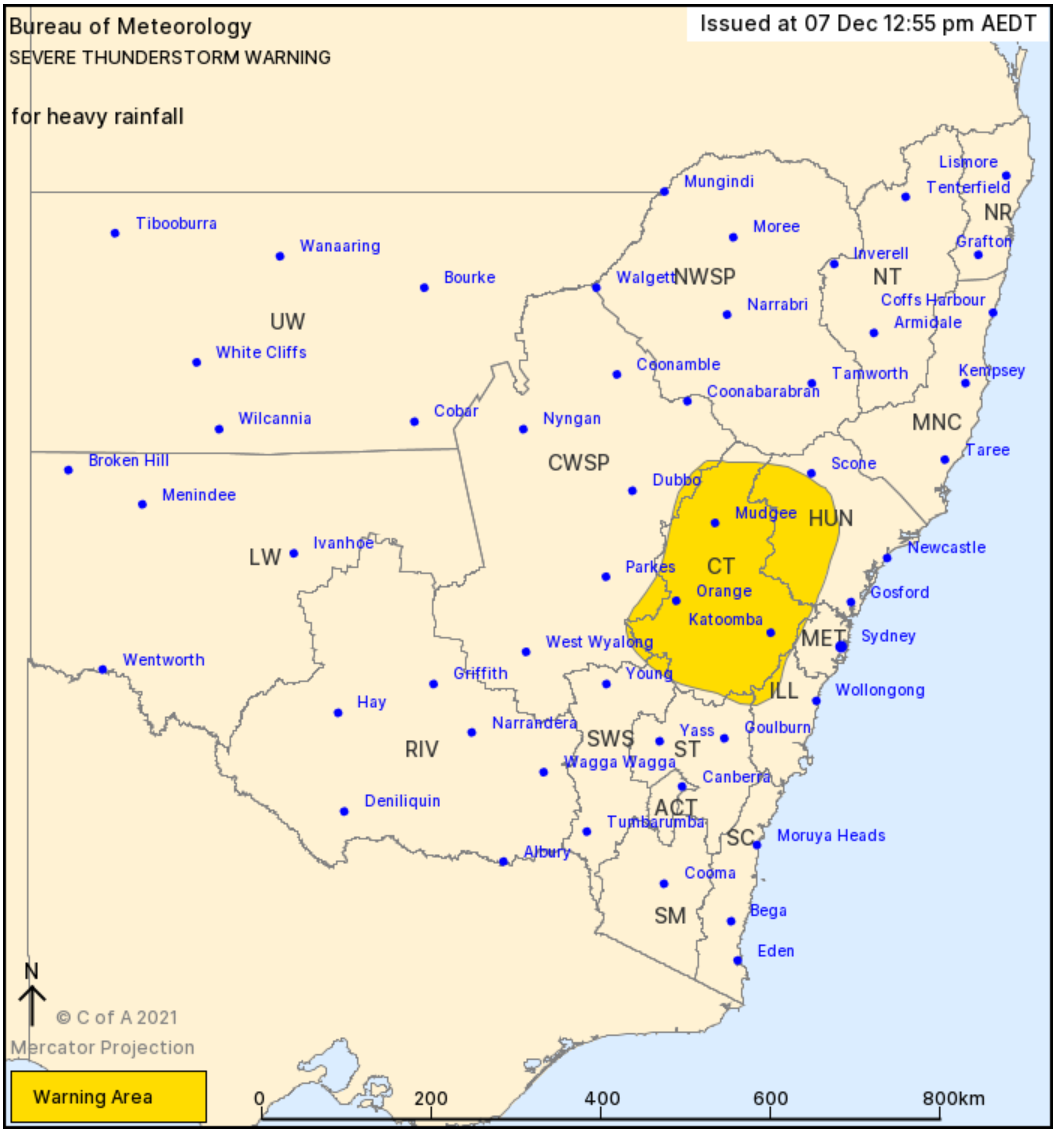 The Bureau of Meteorology has issued a Severe Thunderstorm Warning for parts of New South Wales – including parts of the Upper Hunter.
Slow-moving severe thunderstorms are likely to produce heavy rainfall that could lead to flash flooding over the next several hours.
Close to 25mm is forecast to fall over 30 minutes at Chifley Dam.
The SES advises that people should keep clear of creeks and storm drains, never walk, ride or drive through flood water, and stay vigilant and monitor conditions.
More information to come.