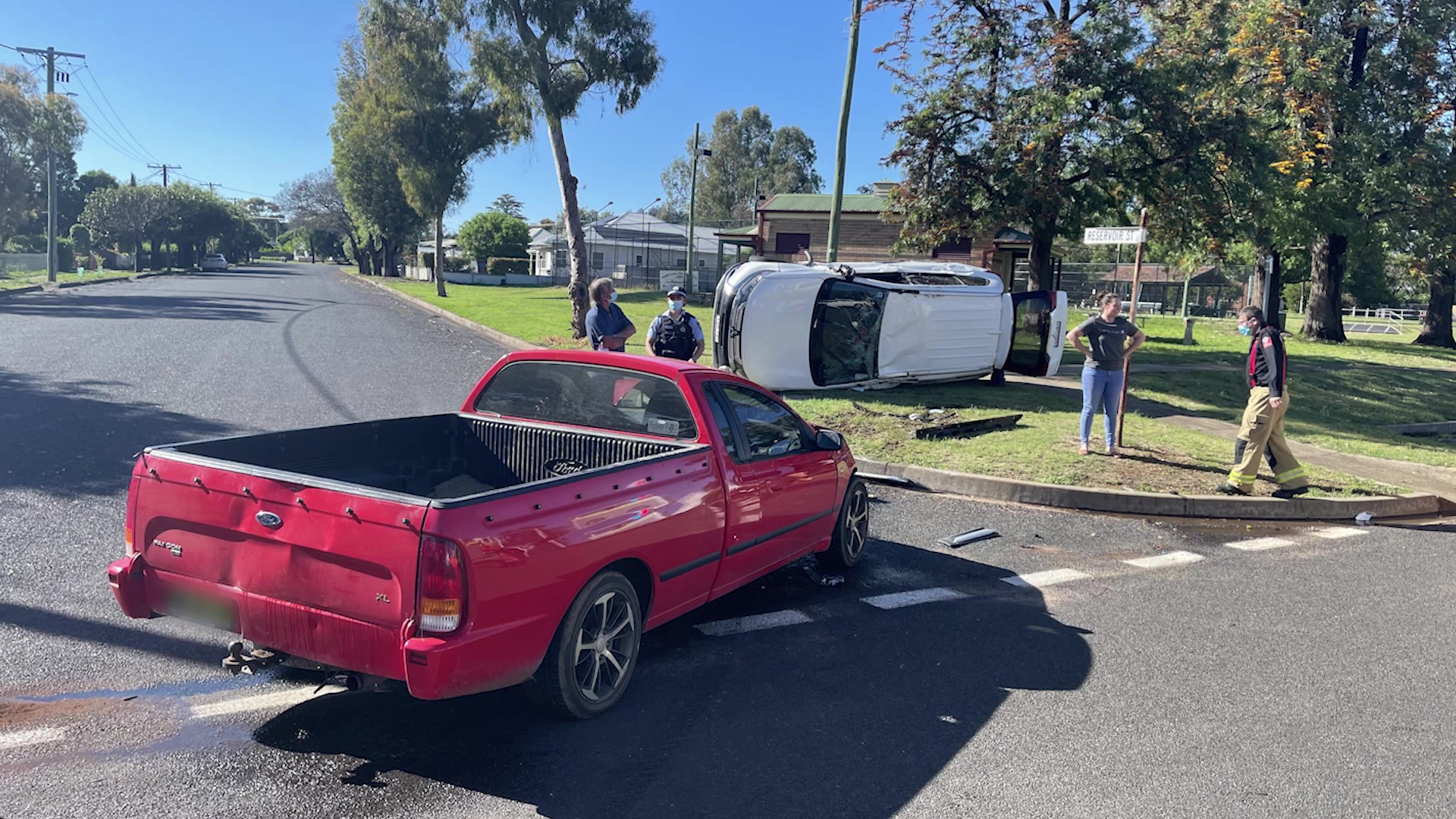 Two people were lucky to escape serious injury in Gunnedah this morning when their cars collided on Reservoir Street.
The white Mitsubishi rolled onto the grass nearby.
The 60-year-old female driver thankfully only suffered a cut to her foot… while the man driving the ute was unhurt, and even helped clear the scene.
"Any collision you know where you can see the ute was badly banged up and as you said the white car was on its side that obviously has the potential to throw people around so obviously the lady had her seat belt on which is very important."
(AUDIO IN PARTS)