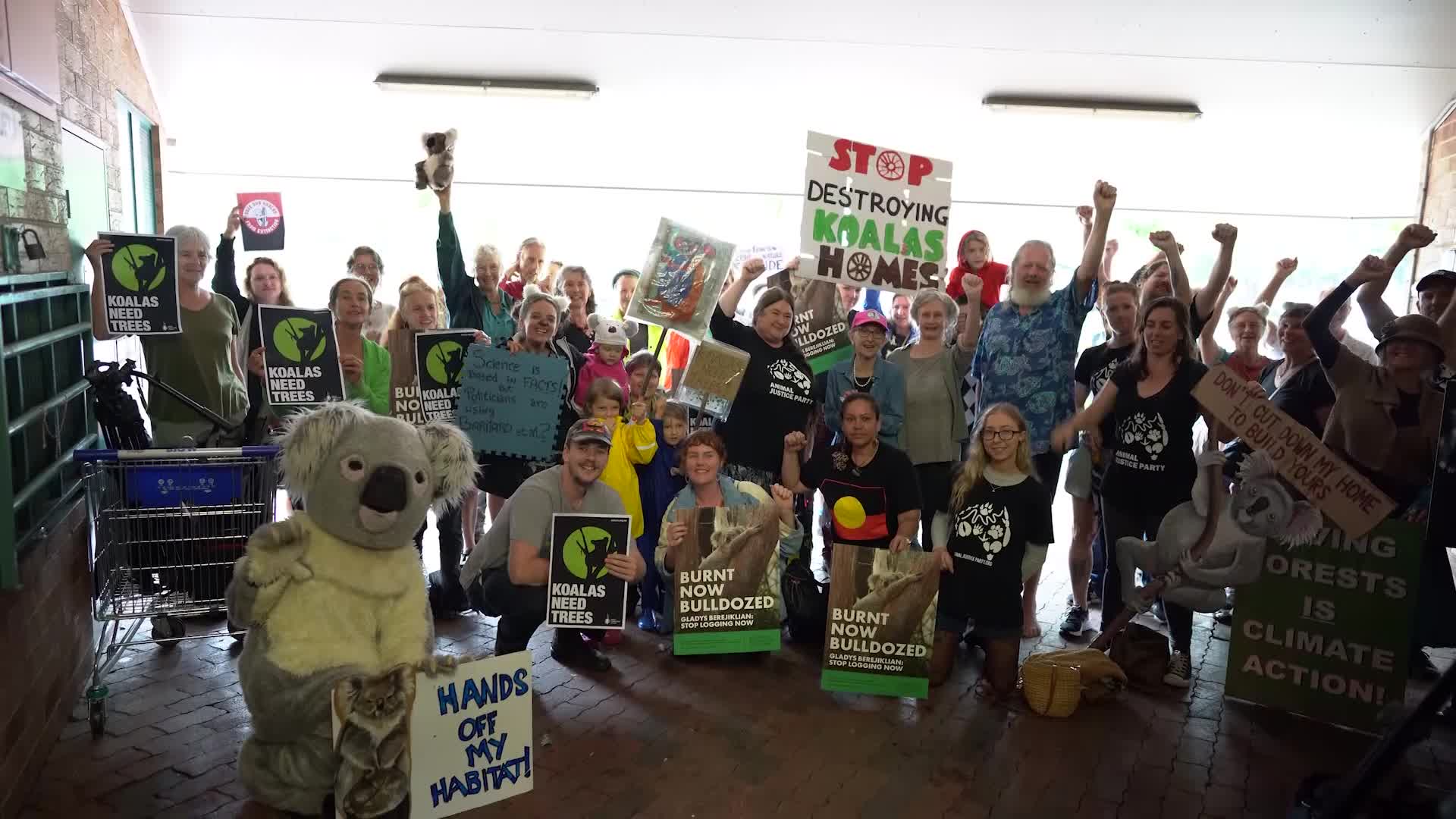 Dozens of protesters battled the rain in Lismore over the weekend, rallying against the Coalition's koala SEPP.
The deal is designed to consider koala habitat, before clearing any land – in a bid to stop the species' decline.
But those opposed to the SEPP say it will do the opposite, and accelerate the marsupials' extinction.
"The State Environment Planning Policy that the New South Wales government introduced will do anything but protect koala habitat," State Member for Lismore, Janelle Saffin, said.
"Making sure we give core koala habitat the legal protection it needs while providing financial assistance to landowners to protect it," Dalian Pugh from the North East Forest Alliance said.
Wet weather cancelled a planned protest in Byron Bay, but organisers are hopeful for more protests in the future.
(AUDIO IN PARTS)