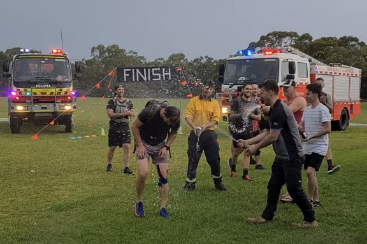 Port Stephens firefighter John Humphries set out to run four miles every four hours… for 48 hours.
And while that sounds gruelling, nothing could have prepared him for the final leg of his charity run.
Today's massive storm rolled in, as his friends, family and colleagues waited anxiously for him at the finish line.
He raised $8,000 for Dog Rescue Newcastle… and got a smooch from his own rescue pooch, to top it off.