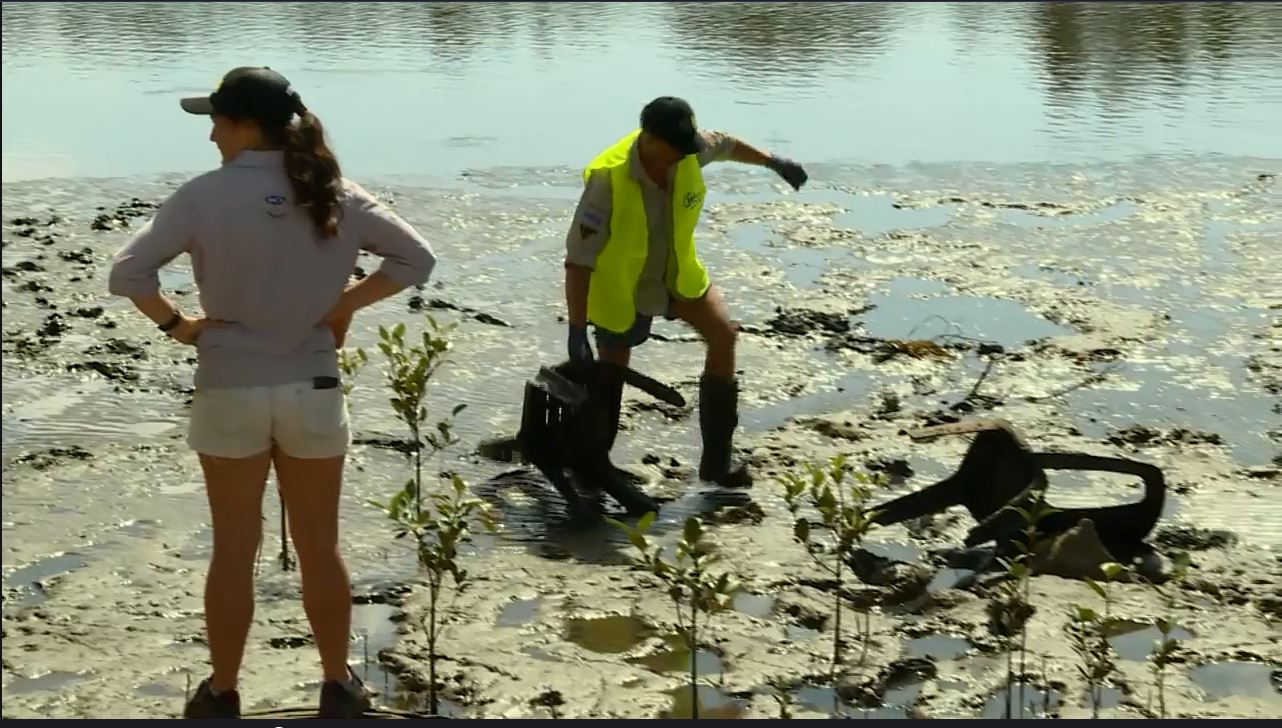 Volunteer members of the Coffs Harbour chapter of the Ozfish charity
were among those out to today collecting rubbish as part of Clean Up Australia Day.
At Urunga some members went to extremes to retrieve rubbish from the river.
"all sorts of things have been found quite a few bottles, normal trash from people fishing and camping a bit of household rubbish too there a lot of tyres.
All the items collected today have been recorded and will become part of a national data base.
It's hoped the information will help reduce littering.