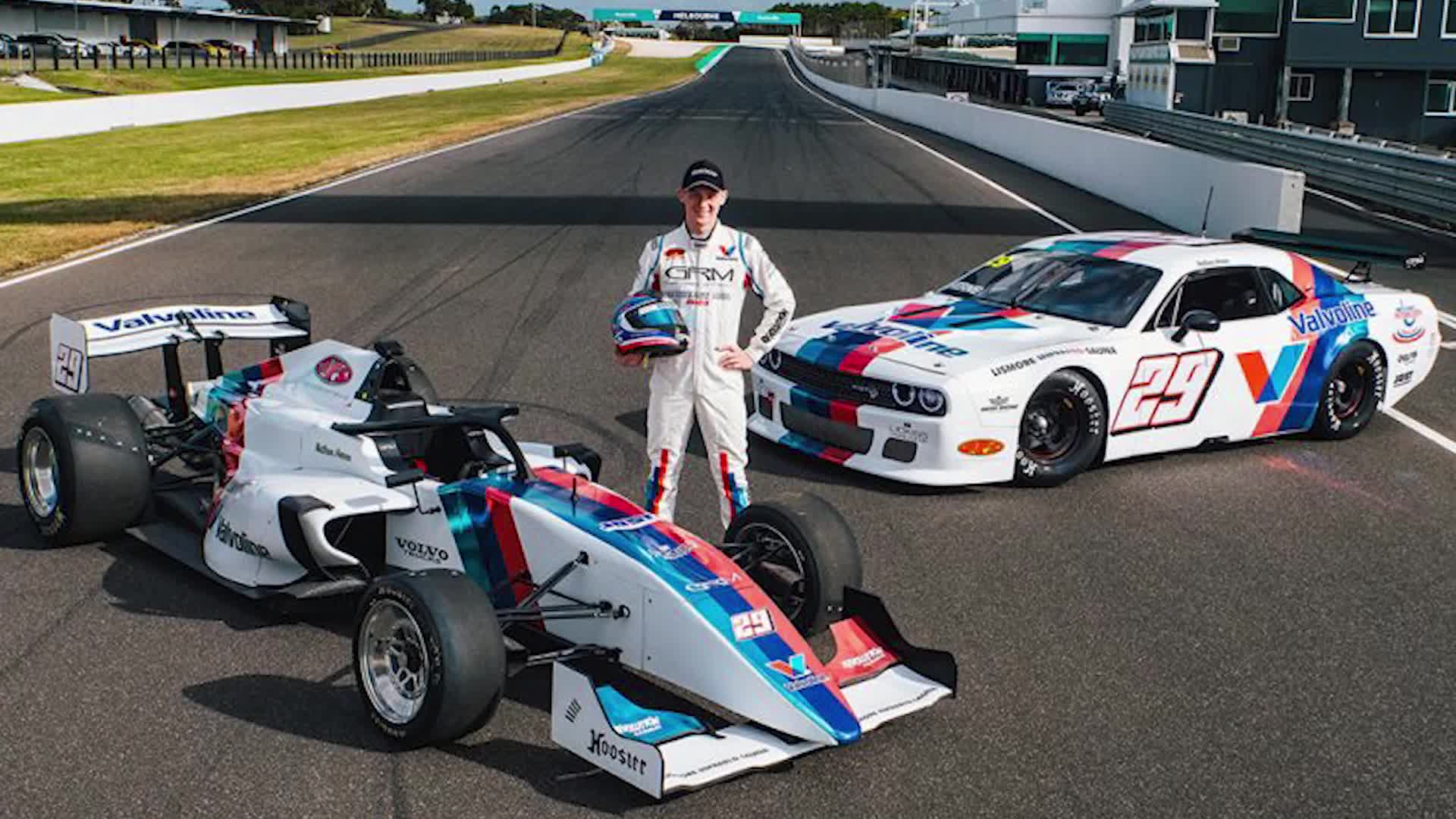 Lismore's Nathan Herne has won the Trans Am race in the TA2 Muscle Car series in Tasmania.
It was neck-and-neck for a while there… Herne facing off with Owen Kelly and Aaron Seton before eventually taking the lead.
The 18-year-old is now on top of the leaderboard, also placing third in his S-5000 heat.
(AUDIO IN PARTS)