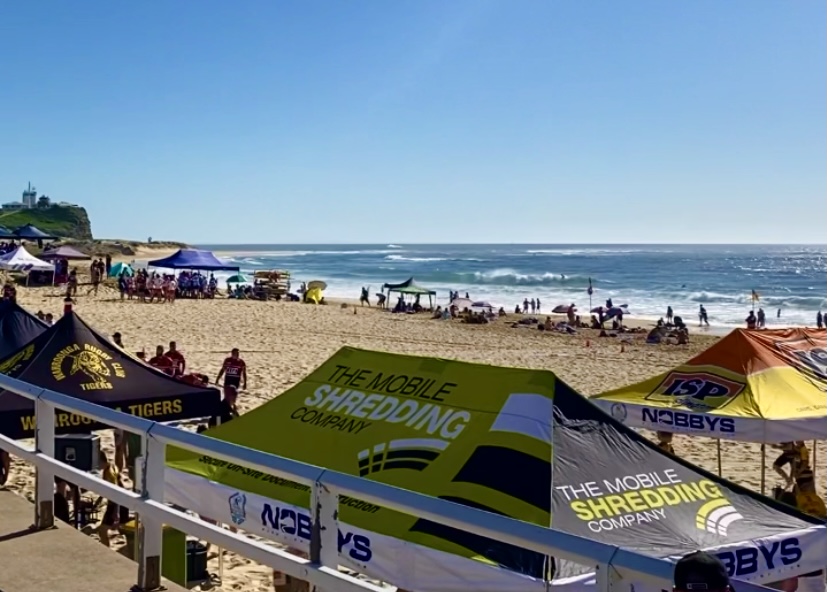 Former internationals Lote Tuqiri and Willie Mason have shown they've lost none of their skills, both scoring tries in a celebrity game at Nobbys Beach today.
It's the first time the Beach Fives Rugby Festival – a footy code mash-up – has been played in Newcastle.
The three day event, the brainchild of Tuqiri.
"This is only the start of something big here in Newcastle, the council have been great helping us put this on and hopefully over the next few years we can come back and make it bigger and better." – Lote Tuqiri, Former Wallaby.
"It's hard playing in sand when you are use to playing on grass, quick play of the ball everything like that goes against everything we trained for, plus I'm retired and I'm 40 so everything is hard." – Willie Mason, Former Knight.
With star power in both sides, neither the Aussie Dingos or the Nobbys Neptunes could run away with the win.
The final score was seven-all.