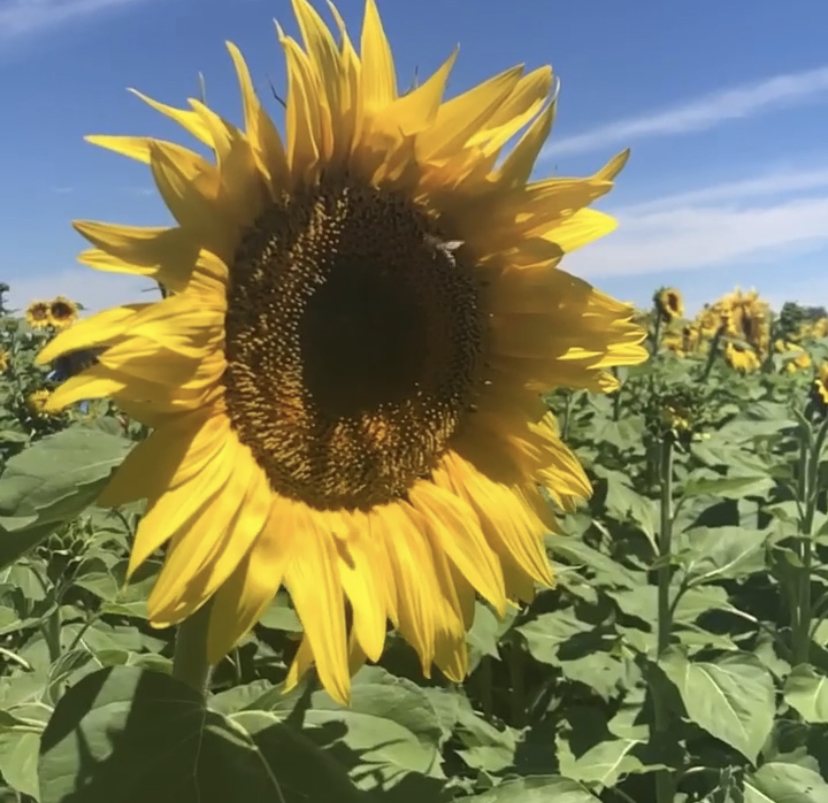 A new sunflower field just outside of Quirindi has become a popular tourist destination.
Local farmer Ian Carter and his wife Marilyn, planted an acre of sunflowers "just for fun" on the roadside of their property.
They never expected it to be a selfie spot for so many people.
Mr Carter explained an estimate of 1000 people have wandered through the flower patch each day in the last month.
He often goes to the road to meet the excited passer-bys.
"People have visited from everywhere. Sydney, Newcastle, Armidale, Port Macquarie."
Vibrant and bright, the field has become a popular spot for photos.
One couple even got engaged amongst the flowers.
After an exhausting year, the couple wanted a sight to make people happy, with the idea for them to visit and take a flower home.
They were planted in November, just before a decent amount of rainfall.