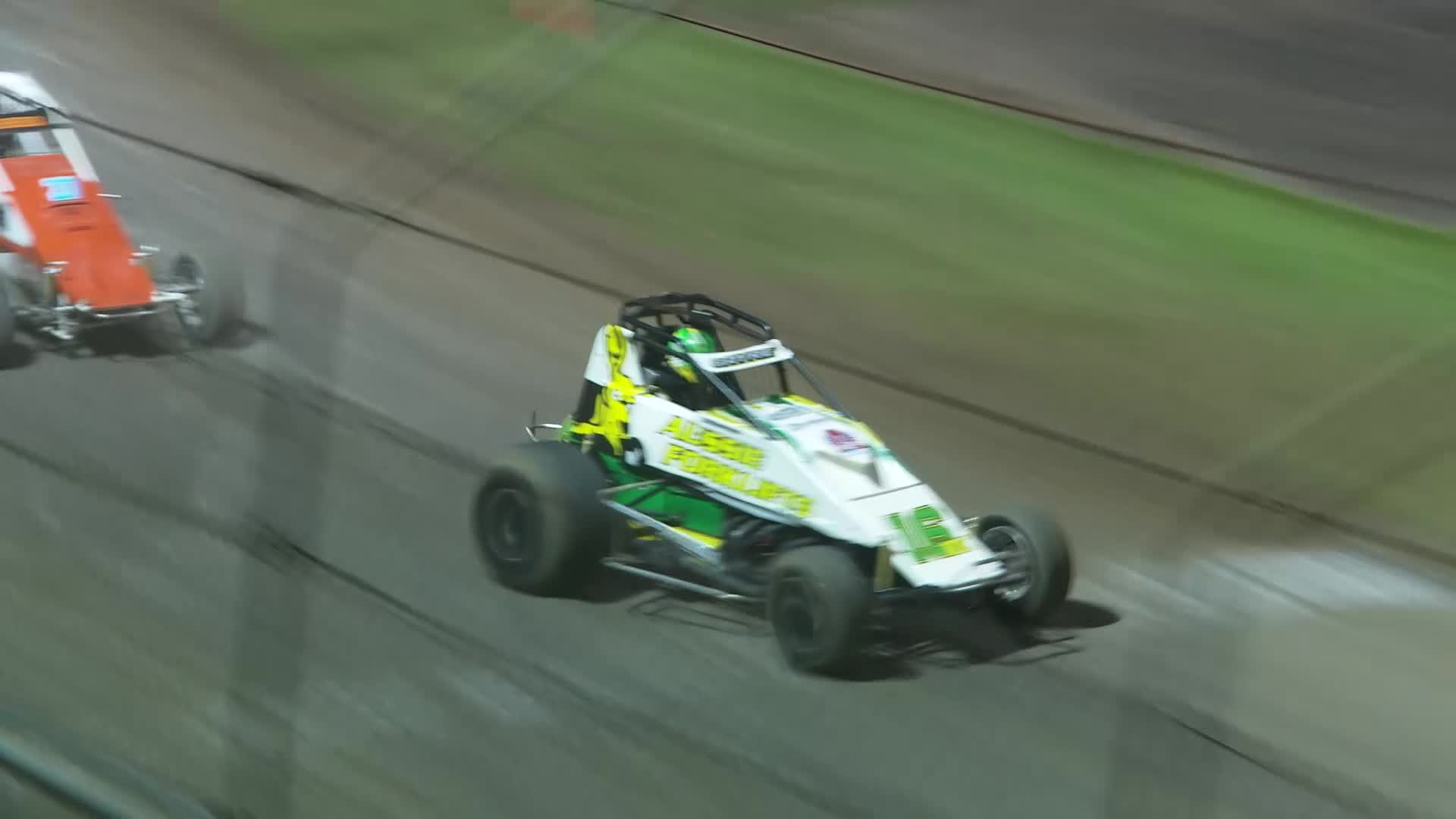 After weeks of being washed out, Lismore Speedway was packed with action last night for its first meet of the year.
Fans were kept on their toes, by all the high octane drama…
Dave Putsey's vehicle bursting into flames during the street stock race…
During the main event, Daniel Sayre led the pack in the 25-lap Wingless Sprintcar feature…
He was followed closely by Jamie Usher towards the end.
But Sayre hit full throttle, crossing the finish line in first.
Racers are now gearing up for the annual Grand Prix on January 24, which will form part of the Australia Day fixture.
(AUDIO IN PARTS)