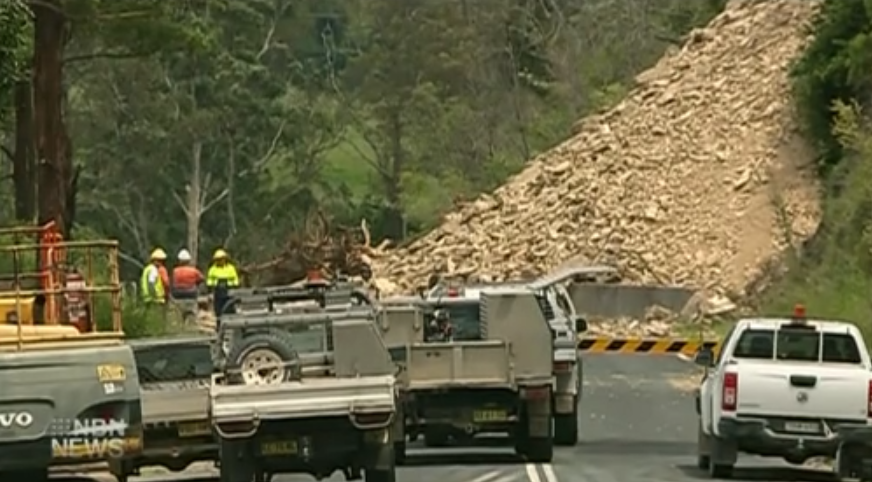 Residents in Bellbrook are no longer completely cut off – Kempsey Shire Council managing to clear part of a landslip that was blocking access to the village.
One lane of Armidale Road has been opened, but it's enough to allow people to get to work.
They'll also be able to get their own supplies, meaning they'll no longer need to rely on food and water being dropped by air…
And even say thanks in person to whoever sent through a much-needed beer truck.