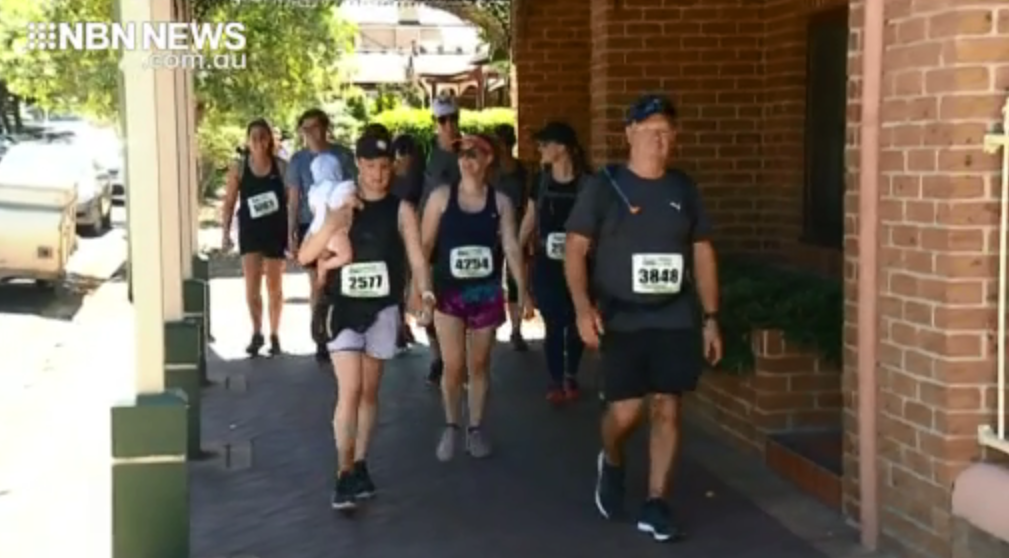 Hunter residents went on more than just a Sunday stroll today, walking 32 kilometres to raise awareness of mitochondrial disease, a rare condition that can impact on any organ in the body, at any age.
Called the 'Bloody Long Walk' – the trek from Belmont to Newcastle Beach took around seven hours to complete.
Organisers, overwhelmed by the turnout.
Almost $200,000 has been raised for the Mito Foundation.
(AUDIO IN PARTS)