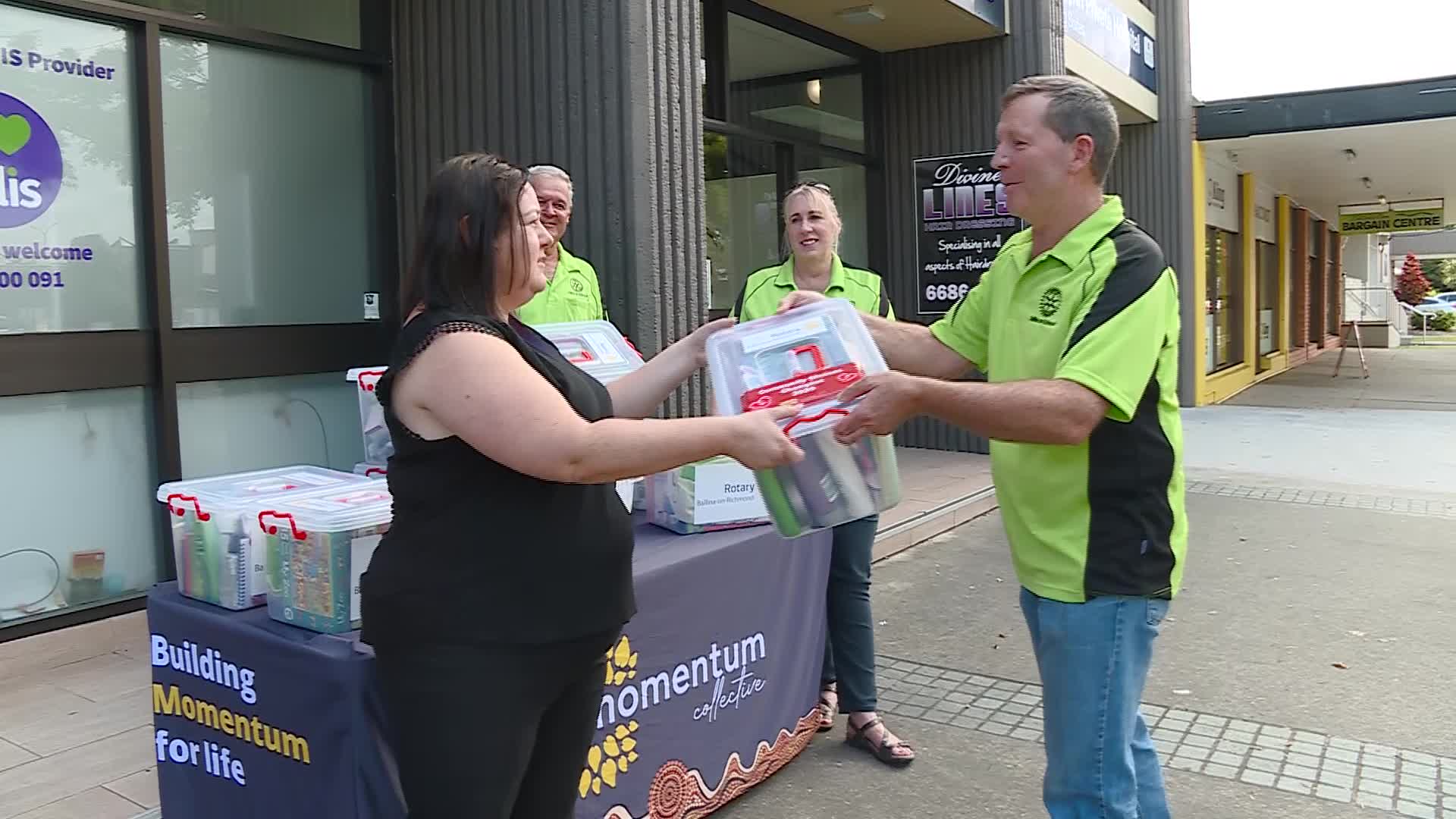 Local support service Momentum Collective has today welcomed the delivery of donated goods from the Ballina-on-Richmond Rotary Club.
The 10 care packages – which include all the basic essentials – aim to help the service as it experiences a surge in demand due to the pandemic.
"We've had an increase of homelessness, increase of domestic violence and mental health," Michelle Teece from Momentum Collective said.
The Rotary Club says it will be making another delivery in due course.
"We have a real commitment to raising awareness of domestic violence, also educating our community about domestic violence and through care packages and things like this – providing support," Ballina-on-Richmond Rotary Club President, David Harmon, said.
(AUDIO IN PARTS)