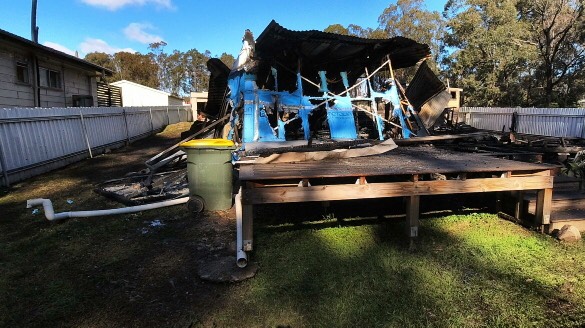 An intense house fire at Bellbird is being investigated by police, and New South Wales Fire and Rescue.
Firefighters arrived at 6:45 last night to find the home engulfed.
Thankfully it was unoccupied…  with the light of day revealing what little remains.
The blaze has sparked a fresh warning for people to check their smoke alarms… and a reminder that fire stations are not always manned 24-7.
"A significant number of these calls made direct to Cessnock fire station and not to our 000 call centre. It's really important if people see a fire, they ring 000." – Roger Whight, NSW Fire and Rescue