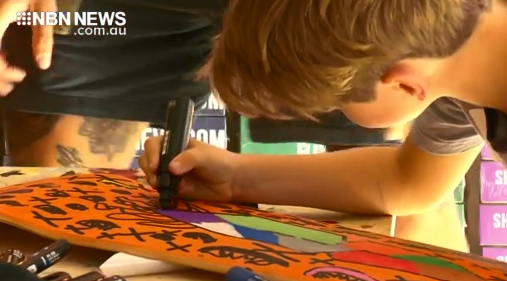 It was all paintbrushes on deck today, as Hunter kids showed off their creative sides – transforming skateboards into works of arts.
It was part of a school holiday program involving local artist Newcastle artist Mitch Revs.
"They're loving it! As you can tell, they're all about getting inspired by me obviously, and I think to have me there to kind of guide them through the process, they're really enjoying that." – Mitch Revs, Artist.
The school holiday program, called 'Decked Out' will take 60 kids over the next two weeks.
The artworks will go on display next Sunday.
(AUDIO IN PARTS)