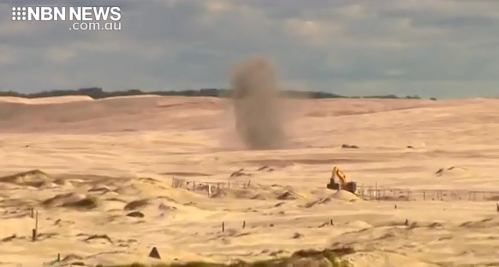 Controlled explosions continued at Anna Bay today, with another ordinance detonated in the Birubi sand dunes.
The blast was part of an ongoing operation to unearth military devices in the area.
Shifting sands continue to expose unexploded mortars along the stretch of beach, which was used by the RAAF and army as a weapons range into the early 1970s.
Authorities say anyone who discovers ordinance should report their find immediately.