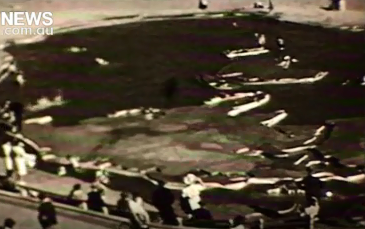 What remains of the map of the world on the floor of the Young Mariners Pool – or the 'Canoe Pool' as it's known – has also been revealed by the big seas.
It's undersood most of the map was broken up by Newcastle Council in the late 1960s and dumped off Nobbys breakwall.
In its day, it was a family attraction for Novocastrians and visitors.