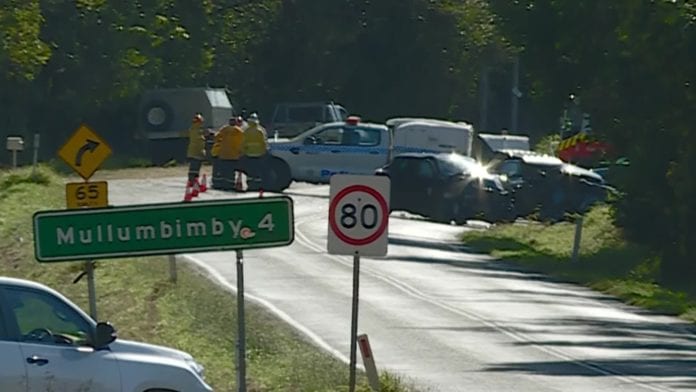 A 28-year-old man has been charged with two counts of manslaughter after a horror crash in Mullumbimby last year.
The man was allegedly driving a Nissan dangerously when it collided with a Toyota Hilux on Mullumbimby Road in September.
The female passenger of the Hilux died at the scene, with the male driver dying in Gold Coast University Hospital a few days later.
The accused will face nine charges when he appears in Mullumbimby Local Court in May.