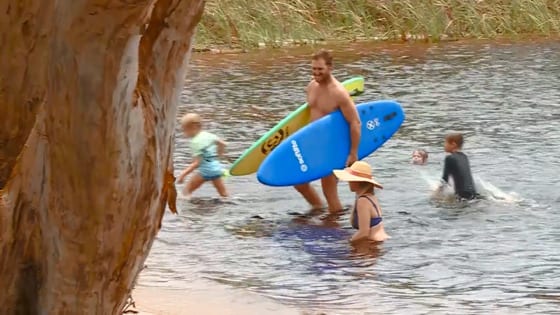 There's good news for swimmers ahead of the long weekend with council lifting a red alert for blue-green algae at the popular Lake Ainsworth.
After recent rainfall, council took samples and has since removed all restrictions on recreational activities in the lake.
Ballina Shire Council's Environmental Officer Tom Mcaully Rix says people should still exercise caution as the algae can reproduce quickly.
"We've had two consecutive sampling results this week which have been below the red alert level, so following advice from Water New South Wales we were able to reopen the lake," Mcaully Rix said.
(AUDIO IN PARTS)