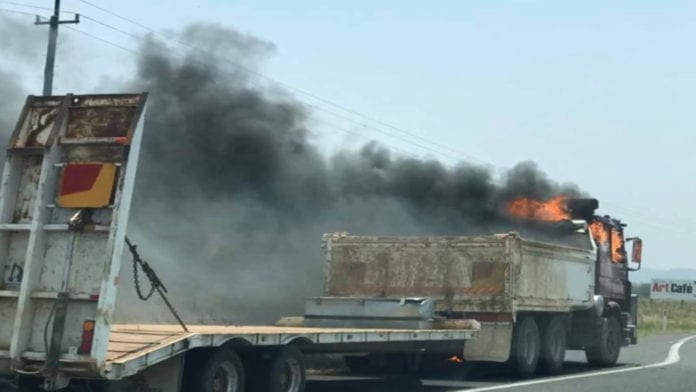 A truck accident on the Pacific Highway has caused the roadside to catch alight, north of Taree this afternoon.
Firefighters responding to reports of the truck alight near Cundletown around 2pm, after the blaze spread, starting a grass fire.
Crews controlled the blaze, with traffic limited to one lane north-bound.
No one was injured.
(AUDIO IN PARTS)