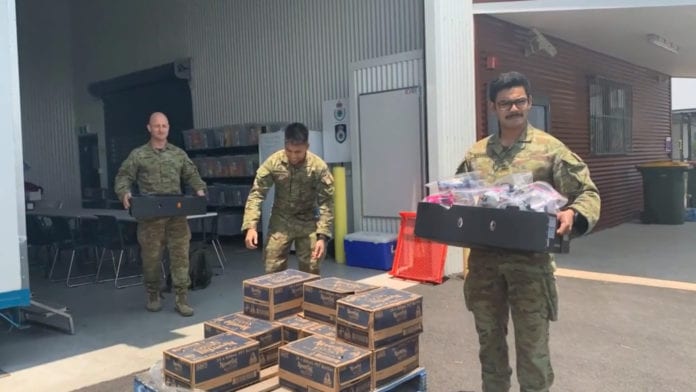 Despite community concern about the lack of action from the Australian Army, the RFS has confirmed they are working extremely hard to keep the firefighting effort going.
For the past two weeks twelve Australian Defence Force personnel have been in Casino..
Tasked with transporting people and equipment, cooking meals and delivering them to crews across the fire ground.
The Myall Creek Road fire is more than 114,000 hectares in size and is being controlled.
(VISION ONLY)